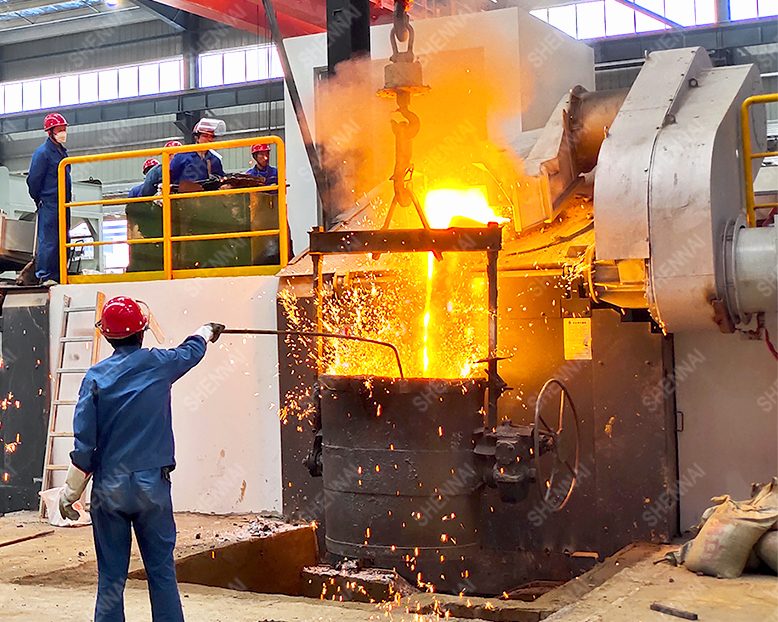 Application of casting iron ladle:
The ladle is used to transfer the molten metal liquid.
Lining material is of either non metal-stiking casting material or crucible type.
The tilting mechanism can be driven by the worm gear or planetary gearbox.






The ladle is mainly used for the pouring and processing of molten metal in the foundry, and it can also be used as a transfer bag.
We can design and manufacture your special ladle according to your company's technical and technological requirements.