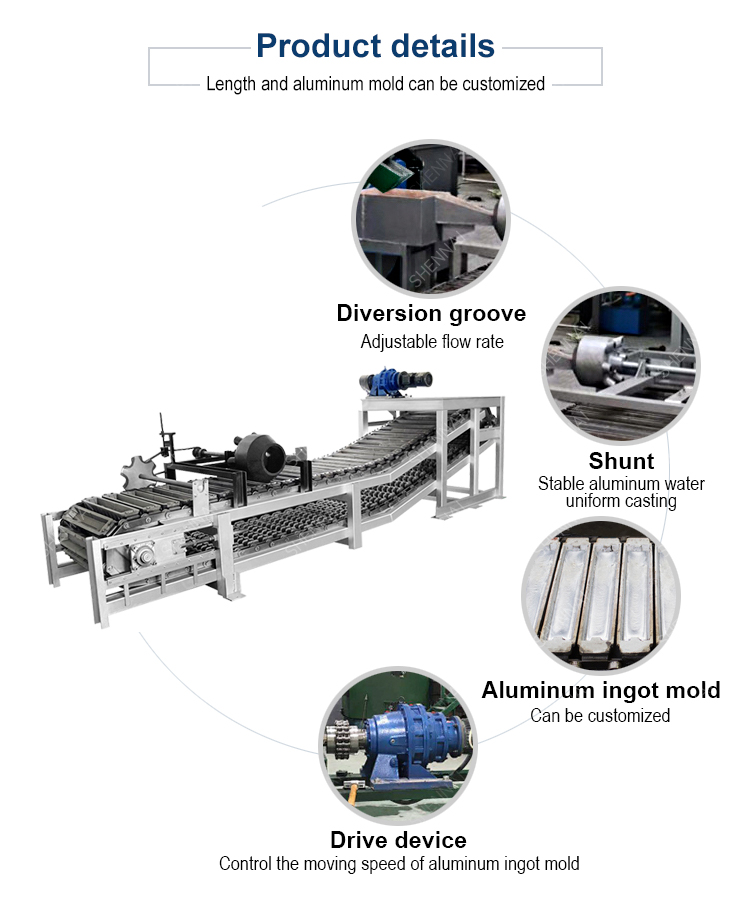 Main technical parameters of aluminum ingot casting machine:
Equipment running speed: 0-6 m/min adjustable
Maximum production capacity: 10 tons/hour
Number of ingot molds: from 152 ingots
Total length of aluminum ingot production line: 5-32 meters.
Cooling methods include: natural cooling, water spray, and water immersion cooling at the bottom of the mold.
Ingot size: 6-30kg (ingot size can be designed by customers).