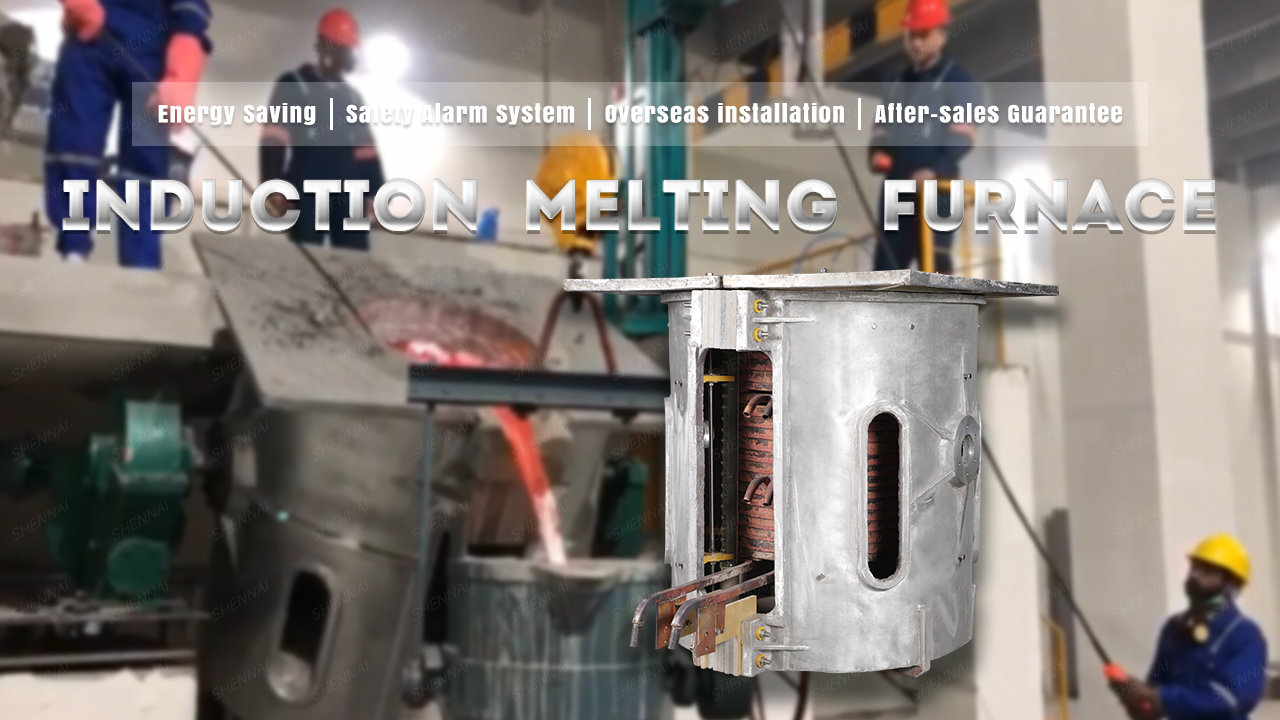 Medium frequency melting furnace is mainly used for smelting and refining various scrap metals such as steel, iron, stainless steel, copper, bronze, brass, aluminum, zinc.
 After smelting, scrap metal can be poured into molds for casting, or it can be rolled by rolling mill.
Features:
Various capacity 0.1T -20T, fast melting speed, 40-60 minutes /pot.

 Have self-test function, real-time supervise.

 Have leaking alarm device, PLC control, easy to operate.

 The control cabinet is standard of the automobile line, easy to maintain.

 The water way uses carbon-free hose , water separetors and clips use 304 stainless steel.

 Can meet 24 hours continuous work.

High efficiency , low cost , easy to maintain, energy saving ,safe and stability.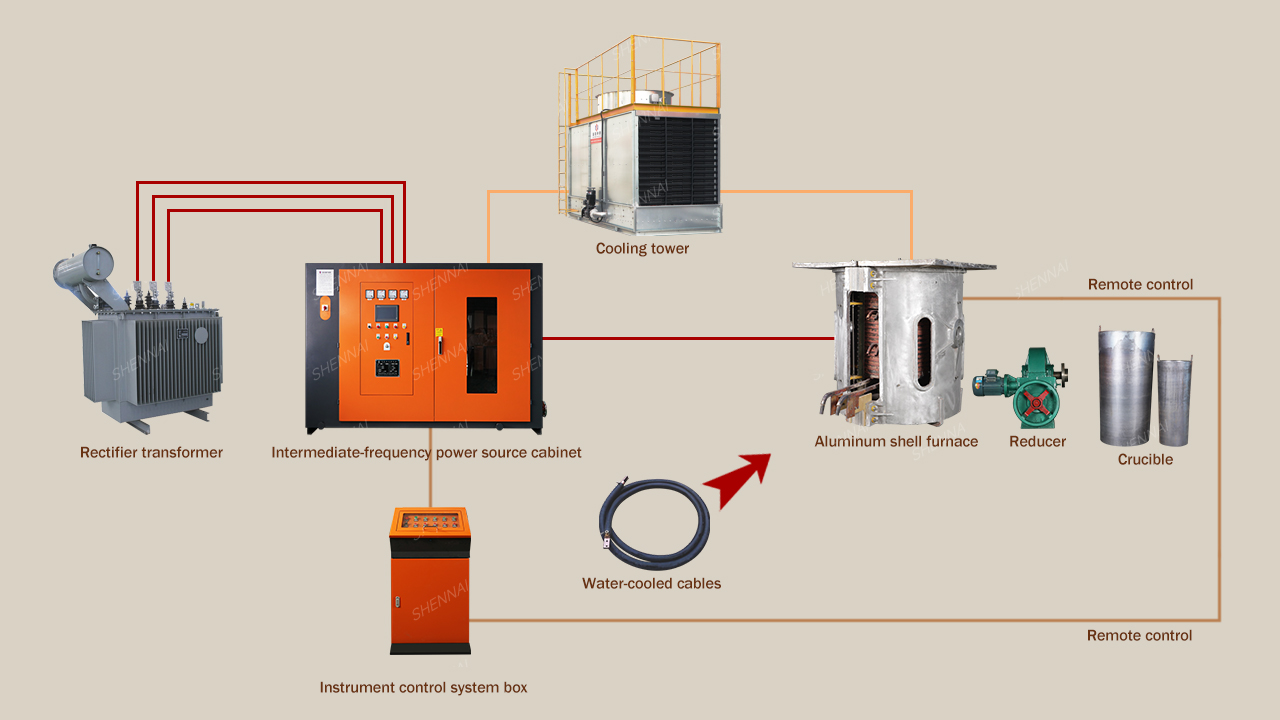 The melting furnace mainly composed of power control cabinet and melting furnace body.
The equipment can meet 24 hours of continuous work, it have self-test function and leaking alarm device, real-time detection of water temperature, water pressure, over-current, over-voltage, lack phase information.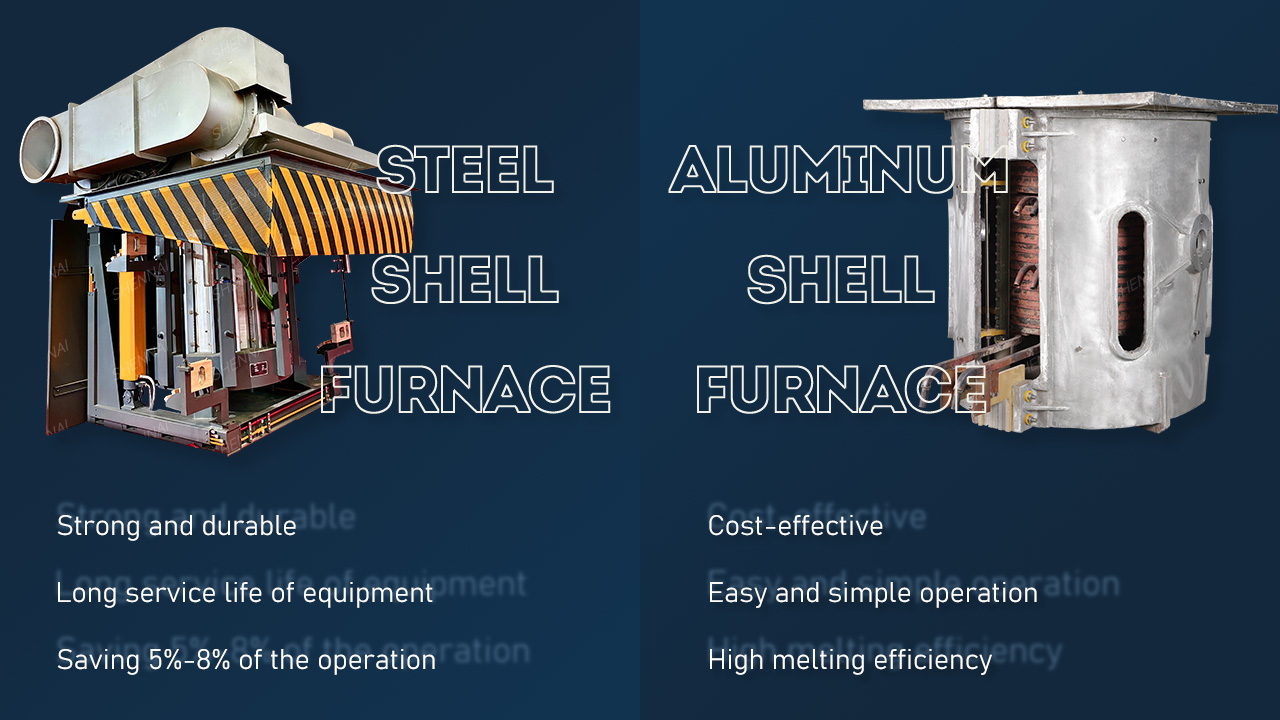 Two material melting furnaces for your choice: steel shell and aluminum shell
Aluminum Shell Furnace:
High melting efficiency, good power saving effect, compact structure, strong overload capacity.
Low temperature around the furnace, less smoke, good working environment.
The operation process is simple and the melting operation is reliable.
 Fast melting temperature rise, easy to control furnace temperature, high production efficiency.
Furnace utilization rate is high, easy to replace varieties.