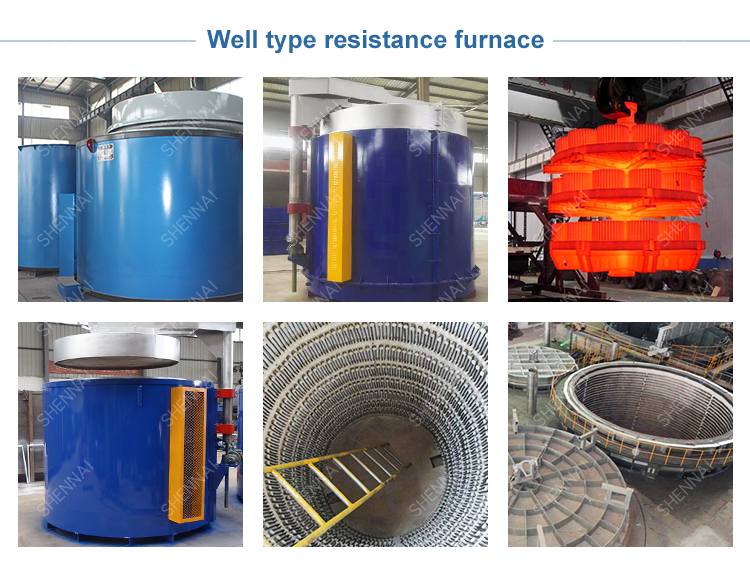 Characteristics of well resistance furnace:
It is not easy to deform large shaft parts and pipe fittings when vertical lifting.
Adopt new environmental protection compound furnace lining, heat preservation effect is good, energy saving is better than other furnace type.
The furnace temperature using microcomputer intelligent instrument, SCR power regulation, pressure regulation, can automatically complete the temperature, heat preservation, cooling and other processes, can use programming control, automatic control box record storage and operation process, with group control, networking and other functions.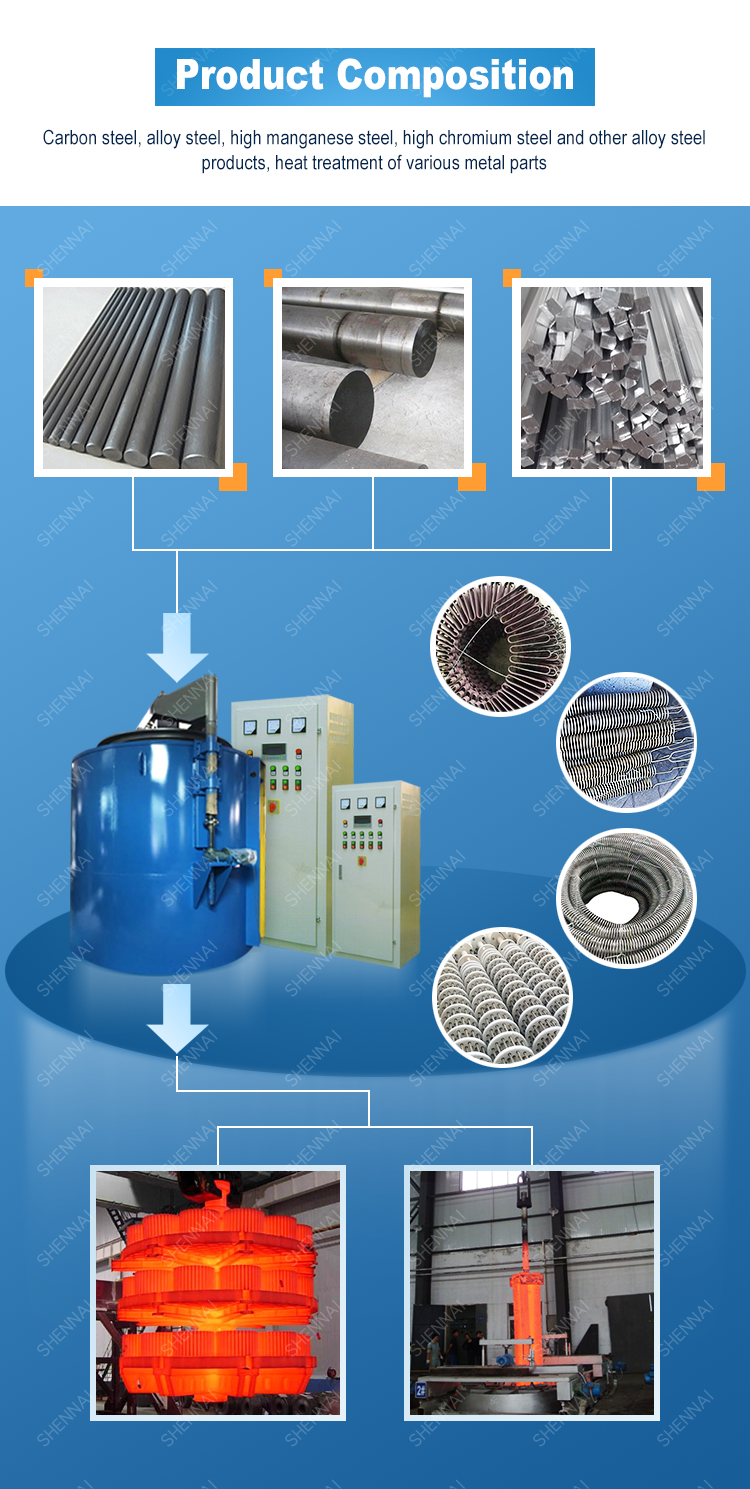 Well type furnace structure is mainly composed of furnace body, heating element and temperature control system.
It is mainly used for normalizing, annealing, tempering and other heat treatment of alloy steel, high speed steel, high manganese steel, high chromium steel, shaft, pipe and other metal materials and mechanical parts in general atmosphere or simple protection.