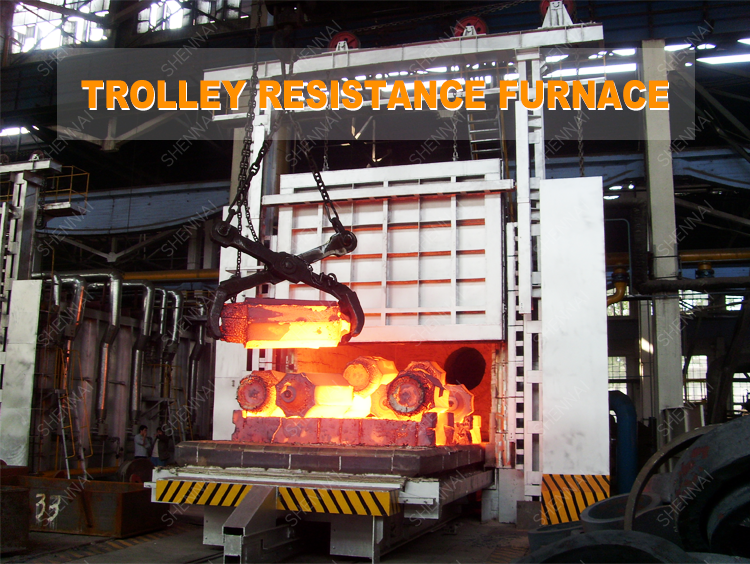 Resistance furnace Scope of application:
It is mainly used for heat treatment of large high chromium and high manganese steel castings, rolls, pressure vessels, slewing bearings, large shafts and various mechanical parts and die materials.
Characteristics of trolley resistance furnace:
Large loading capacity, high production efficiency, low operating cost, large heat treatment ability.
Furnace type can be designed for furnace fixed, furnace body mobile.
Electric furnace lining adopts full fiber structure, improve heat preservation performance of furnace body, save energy, reduce production cost.
The furnace temperature using microcomputer intelligent instrument, SCR power regulation, pressure regulation, can automatically complete temperature, heat preservation, cooling and other processes, can use programming control, automatic control box record storage and operation process, with group control, networking and other functions.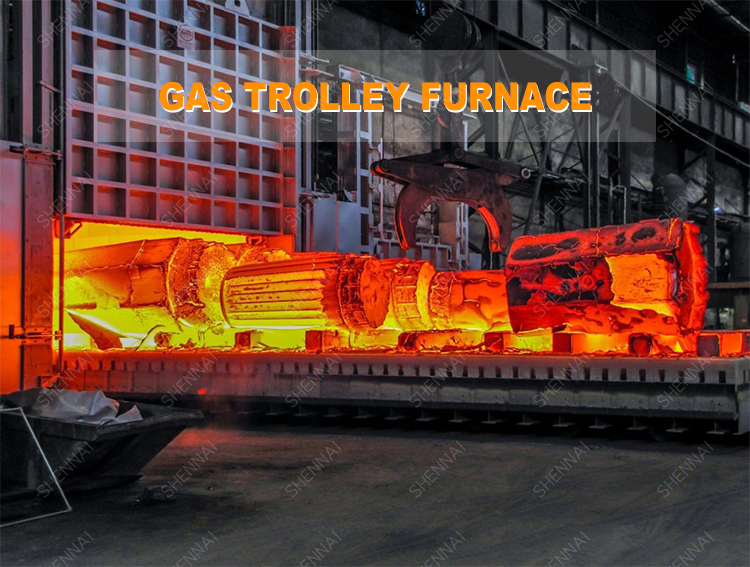 Gas furnace Scope of application:
Suitable for normalizing and uniform-temperature quenching of various metal parts and materials. Combustion medium: natural gas, liquefied petroleum gas, coke oven gas, producer gas, fuel oil, coal, etc.
Characteristics of gas-fired trolley furnace:
Good energy saving effect, the furnace lining adopts full fiber structure to improve the thermal insulation performance of the furnace body, save energy and reduce production cost.
The use of furnace pressure zero control and full sealing technology, trolley maximum joint surface (the sealing surface between furnace car and furnace body) at zero furnace pressure, furnace gas leakage, cold air infiltration, so that the heat generated by combustion can be effectively used.
The combustion system has a full set of ignition, large and small fire operation, detection, flameout alarm, flameout cut off and re-ignition functions, each burner has an independent control box, can achieve the sole control. Each control box interface can be connected with the temperature controller between instruments, so that the whole system can be automatically controlled.
High degree of automation, pipeline parameters using automatic control oil, automatic pressure control.
Furnace temperature control using advanced intelligent digital display temperature controller, it and temperature measuring element, automatic burner closed loop control. It has high precision, high flexibility, anti – interference and high reliability.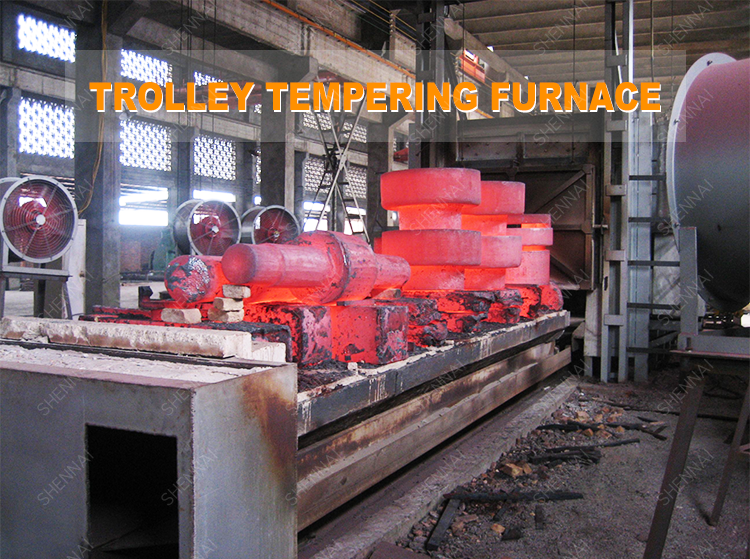 Tempering furnace Scope of application:
Suitable for low temperature tempering of metal parts, and also for preheating and other low temperature heating below rated temperature.
Characteristics of trolley type tempering furnace:
Novel structure, full fiber furnace lining, fast heating, low power consumption, high heat utilization rate, good energy saving effect, constant temperature power consumption is not more than 50% of rated power.
Complete models and specifications, long service life, convenient maintenance, less investment and preferential price.
Adopt imported PID intelligent temperature control instrument and complete automatic control system, within 500℃ furnace temperature, can set any temperature according to the process requirements, temperature control accuracy ±3℃.