Exhibition name: 2023 GIFA 15th International Foundry Trade Fair with Technical Forum
Address : Düsseldorf Exhibition Center Stockumer Kirchstr. 61 D-40474 Düsseldorf,Germany
Exhibition time: From 12th June to 16th June on 9:00-18:00 Germany time
Booth: Hall 10 E67

Luoyang Shennai Electric Power Equipment Co., Ltd. will showcase its latest and most energy-efficient equipment coreless induction melting furnace at the 2023 GIFA 15th International Foundry Trade Fair with Technical Forum held on 6.12
Shennai Power began in 1994, producing and developing intermediate frequency electric furnaces and related supporting equipment. At present, there are Luoyang Shennai Electric Power Equipment Co., Ltd., Luoyang Shennai Import and Export Trade Co., Ltd., Liaoning Shennai Electric Technology Co., Ltd., Luoyang Sanyong Intelligent Equipment Technology Co., Ltd., Shennai prides itself on the performance offered by its products, which are highly efficient and energy efficient.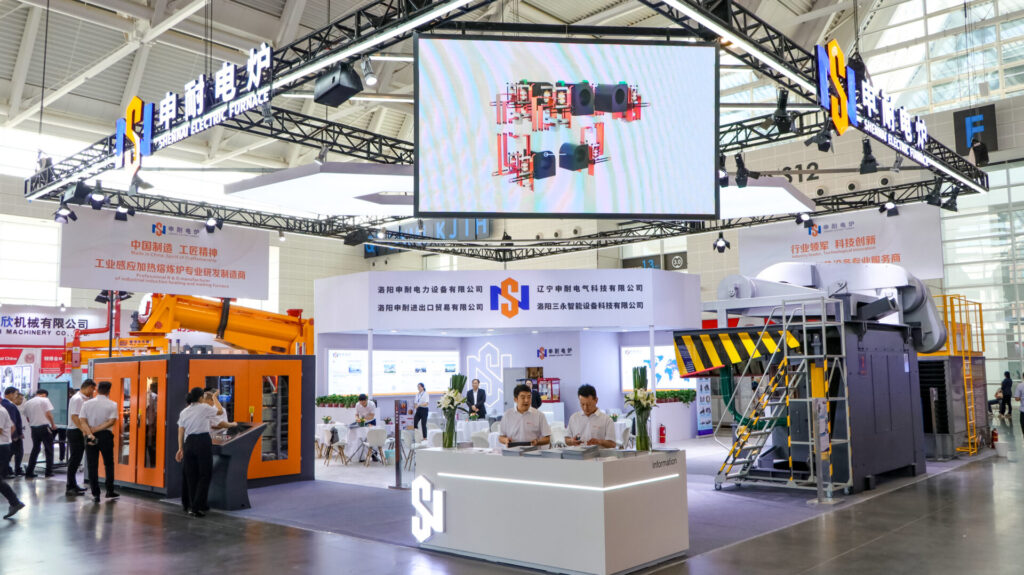 Welcome to our booth to learn more about our advanced induction melting equipment.
The exhibition address is Düsseldorf Exhibition Center Stockumer Kirchstr. 61 D-40474 Düsseldorf, Germany,
Shennai's booth Hall 10 E67, We look forward to your arrival!