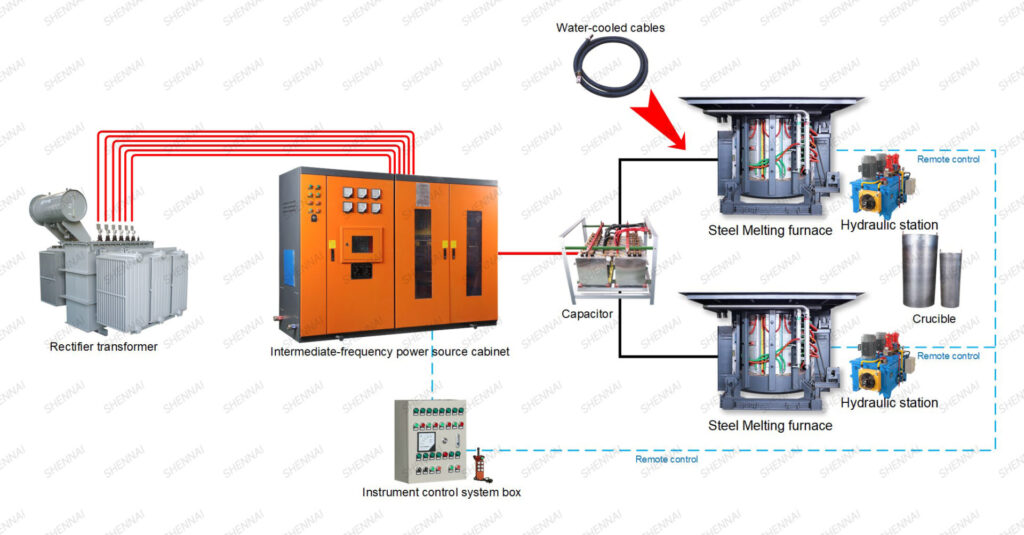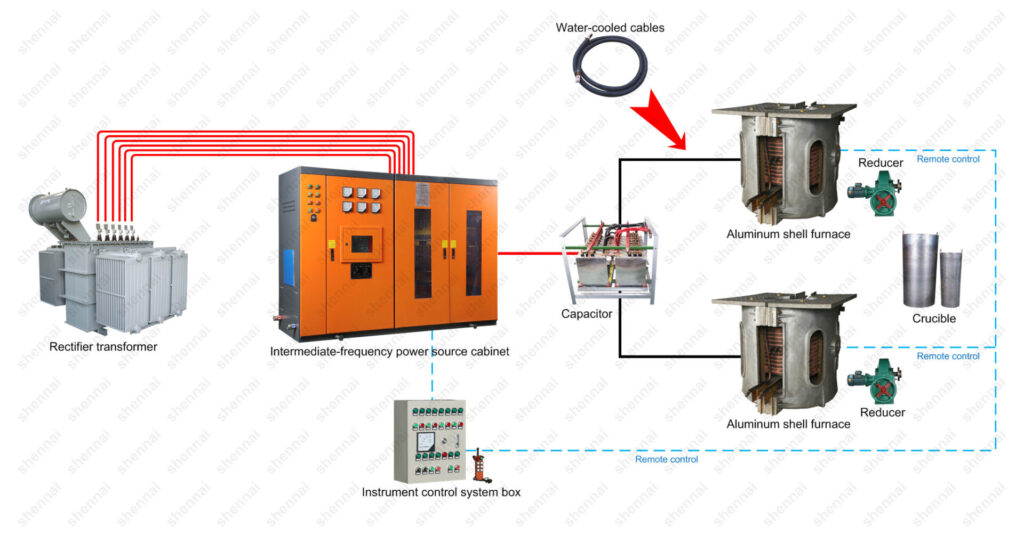 Smelting furnace is a mechanical equipment used for thermal processing in metal processing industry, which has the advantages of good performance and reliable operation.
Although the market of smelting furnace is transparent, the price varies greatly. Today, Luoyang Shennai will introduce the influence of some mechanical components on the price of the smelting furnace. Generally, the parts that can affect the price of the smelting furnace are:
1. Silicon controlled rectifier
Silicon controlled rectifier is one of the main components of power supply equipment. Generally speaking, silicon controlled rectifier materials produced by various manufacturers are basically the same. The price difference mainly exists in the quality fluctuation. The quality fluctuation of products produced by large-scale manufacturers is relatively small.
2. Furnace shell
There is a big difference in the price of the furnace shell, because the difference of the furnace shell can directly affect the heat transfer speed, etc. The price of the ordinary steel furnace shell and the aluminum furnace shell is about double.
3. Copper bar and copper tube
The price difference between copper plate and copper tube is mainly due to materials. The type and purity of copper are all factors that affect the price difference of copper bar and tube, and also indirectly become one of the factors that affect the price of intermediate frequency furnace.
4. Control cabinet
The control cabinet has a large price difference among various components of the intermediate frequency furnace. Because there are many parts in the cabinet, and each part is good or bad in quality, the cost of the control cabinet can even vary several times or even dozens of times.
5. Capacitance
The price difference of capacitors is not in itself, but in the quantity of their configurations. The price difference of capacitors is not very large, usually only a few hundred dollars.
6. Other small mechanical elements
There are also some small differences in mechanical components, such as resistance, plastic wire, water-cooled cable, water pipe and transformer. Different components have different properties, different processes, different materials, and certainly different prices, which will affect the overall price of the smelting furnace.
This is the price knowledge about smelting furnace shared by Luoyang Shennai today. Welcome to pay attention to us and solve more problems for you.