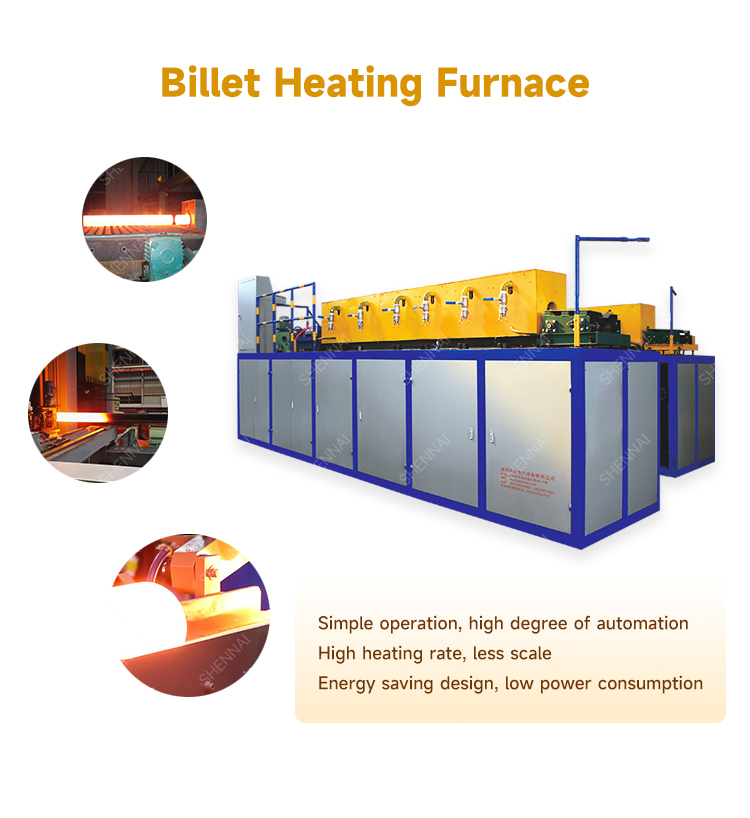 Applications of billet heating furnace  :
The billet heating furnace is mainly used for billet heating, but also suitable for heating round steel, square steel, steel pipe, aluminum rod and copper rod.
Can be used in steel mills and metal fabricators. Casting heating industry, round steel quenching and tempering heating industry, casting and melting industry, hot stamping industry and metal rolling heating industry.