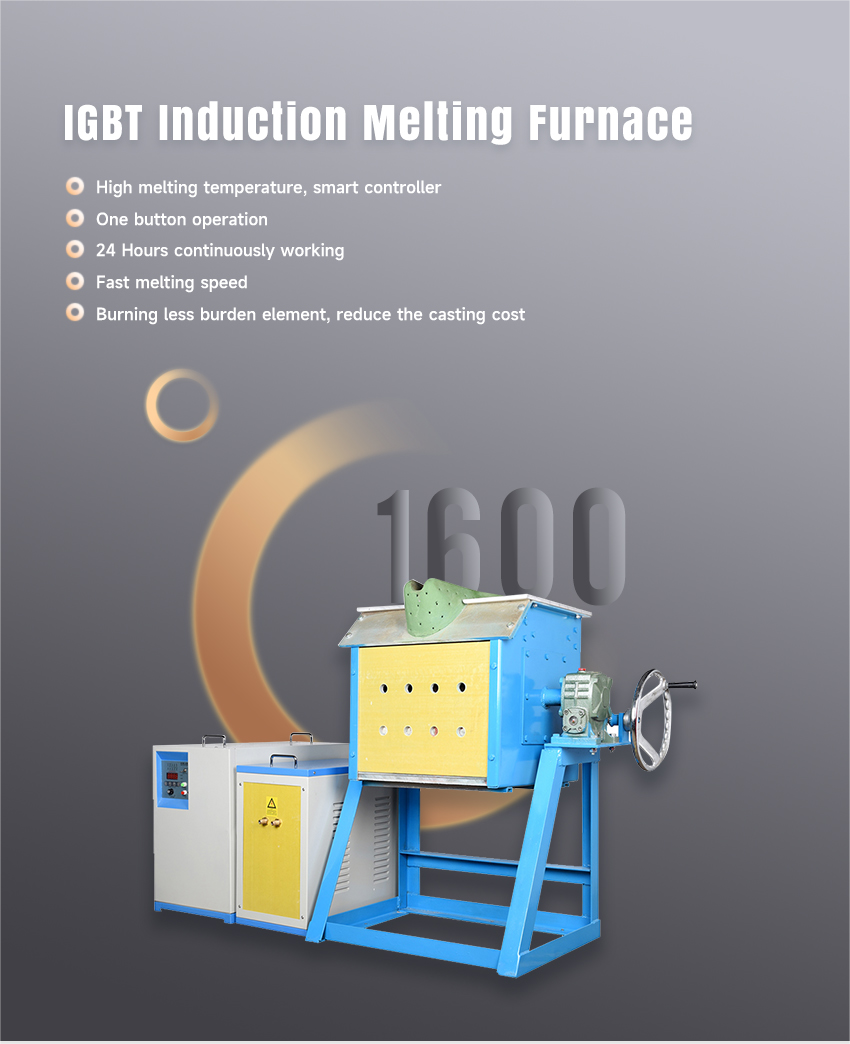 IGBT medium frequency induction melting furnace with a small capacity of 10kg-250kg is suitable for melting iron, steel, stainless steel, copper, aluminum and other metal materials with a melting point below 1800 °C. The melting machine is cooled by water, and the melting time of each pot is 30-40 minutes. It has the advantages of fast melting speed, energy saving and low harmonic pollution.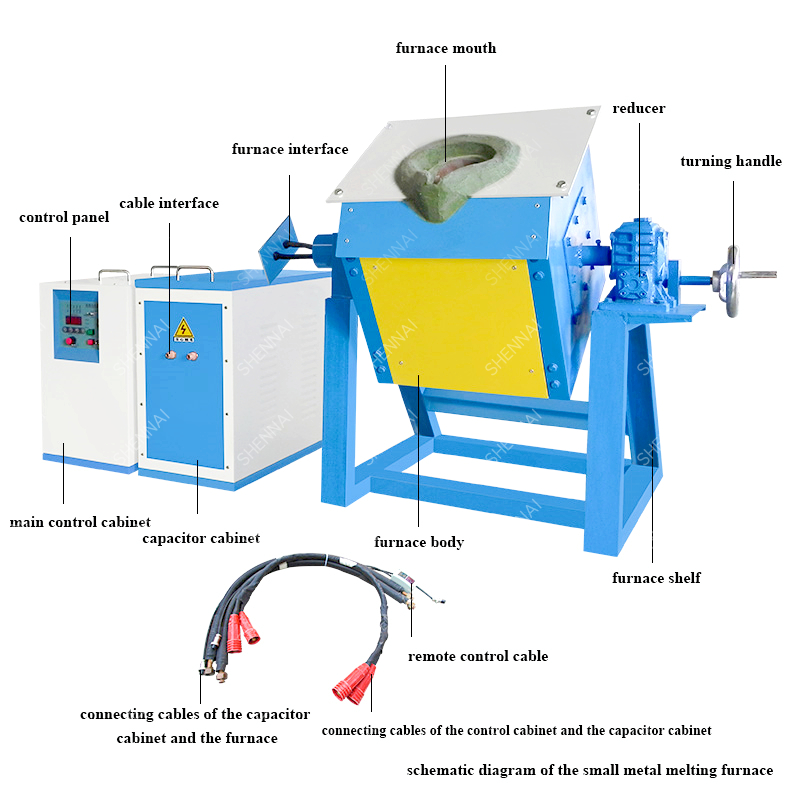 Infrared temperature sensor, temperature controller and water cooling system can also optional.

Three types of induction melting furnaces can be selected according to the way of pouring out, they are tilting furnace, push-up furnace and stationary furnace.

According to the method of tilting, tilting furnace is divided into three kinds: Manual tilting furnace, Electrical tilting furnace and Hydraulic tilting furnace.